Maine Villa Cattery
Maine Coon Cats / Kittens in Ohio
Maine Coon Cat Breeder in Ohio
(Maine Coon Kittens Available for Adoption .... Reserve your kitten today..)
Kittens are AVAILABLE
, Maine Coon Kitten Page Updated April 19th 2015
Recent Cat Show Pictures Updated May 17th, 2014
Adoption Page Updated Feb 27th, 2013
Maine Villa Kittens on YouTube- prior litter - see below
---
Welcome to Maine Villa
Maine Coon Cats / Kittens in Ohio
My name is Chris Cotton
Just a small breeder of Maine Coon Cats in Wadsworth, Ohio
Dedicated to the Maine Coon Cat Breed.
Breed quality Maine Coon cats and Maine Coon kittens that are hand raised and socialized in a family setting
Maine Coon Cats in Ohio
DNA Testing done for HCM (Breeding Program is Double Negative for Specific Mutatation)
FIV Negative Cattery
FeLV Negative Catttery, Ringworm free Cattery
Contact Chris Cotton (330) 620- 5861
Email MaineVillaChris@aol.com
---
Regional Winner Grand Champion Maine Villa's Tyson Coony Bear last son started his show career today...
Recent Cat Show Picture Ty @ 6months old at Stamford Connecticut Cat Show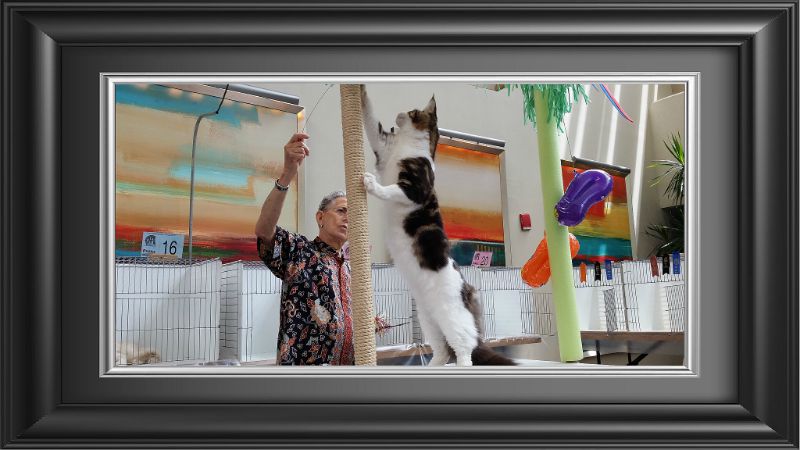 ______________________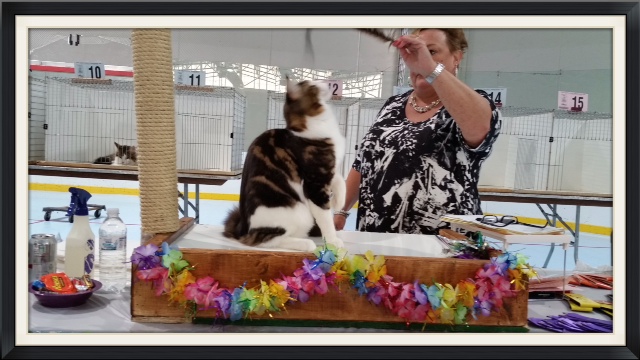 ______________________
See Ty at his last kitten Show . Getting Another Best ALL BREED Kitten...
_______________________
See ShowTime Pictures for Additional Pictures
____________________________________________
CFA E points for 2014-2015 season Ranking
as of Sept 19th 2014
for
Maine Villa's Ty a Touch of Class
3rd Best Maine Coon Kitten in the Nation
2nd Best Maine Coon Kitten in Region IV
Best Brown/White Maine Coon Kitten in Region IV
19th Best All Breed Kitten in the Nation
10th Best All Breed Kitten in Region IV
and as of of March 30th Ty is still trying to hold his top 25th spot in Region IV..
I Hope Miracles will Happen
Lets keep are fingers crossed that this Amazing "Tyson Coony Bear" last son keeps in the Top 25
---
---
see kitten page for new Updated Pictures as of March 30th 2015
taking RESERVATIONS now
---
Available Soon .. Retired Adult Males and Females. Please Inquire Now...
thank you
---
Previous Kitten from Breeding of "Glitter" and "Tycoon"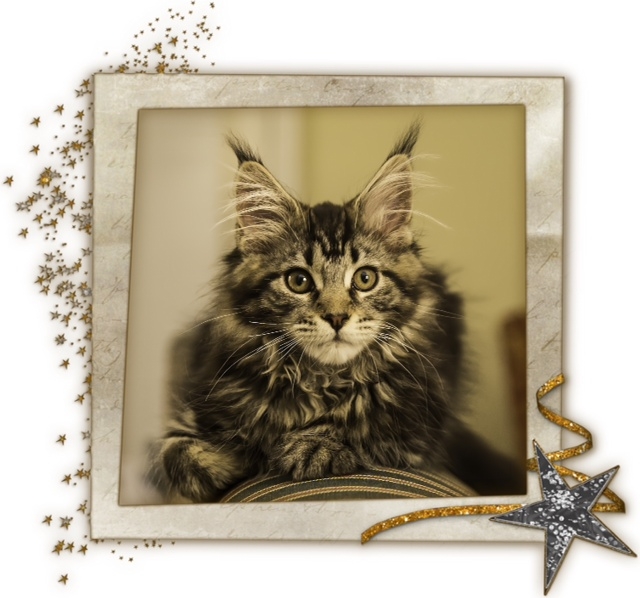 Litter Repeated.. Kittens arrived
---
Just a Cute Picture of a Few of the Kittens on 04/18/13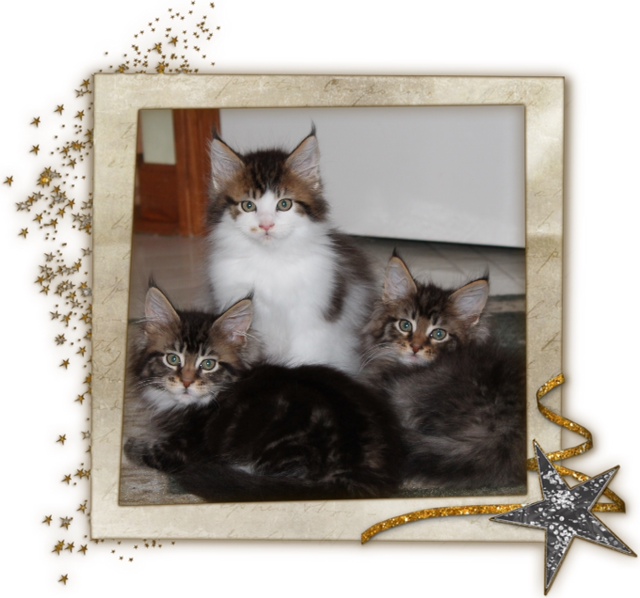 2- male kitten in Front "Jazzy and Tyson's" at age 9-10 weeks
1-Male kitten in Back "Hayden and Tycoon's" at age 8 weeks - sold
(Kittens above are sold)
_______________________
"Look at Me Now" ... Hayden and Tycoon's Boy 8 months later .. 17lbs now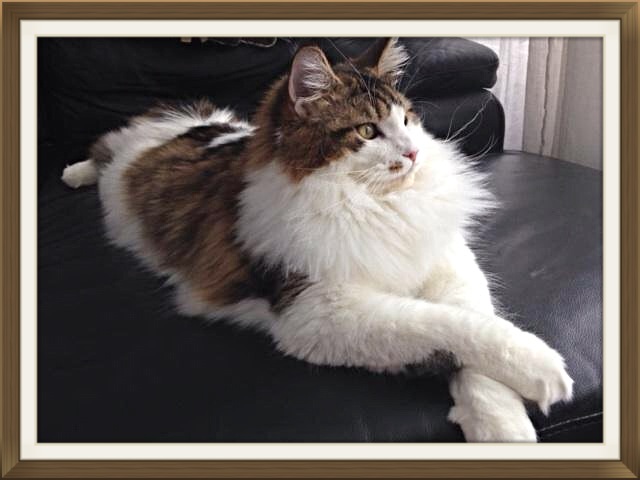 ---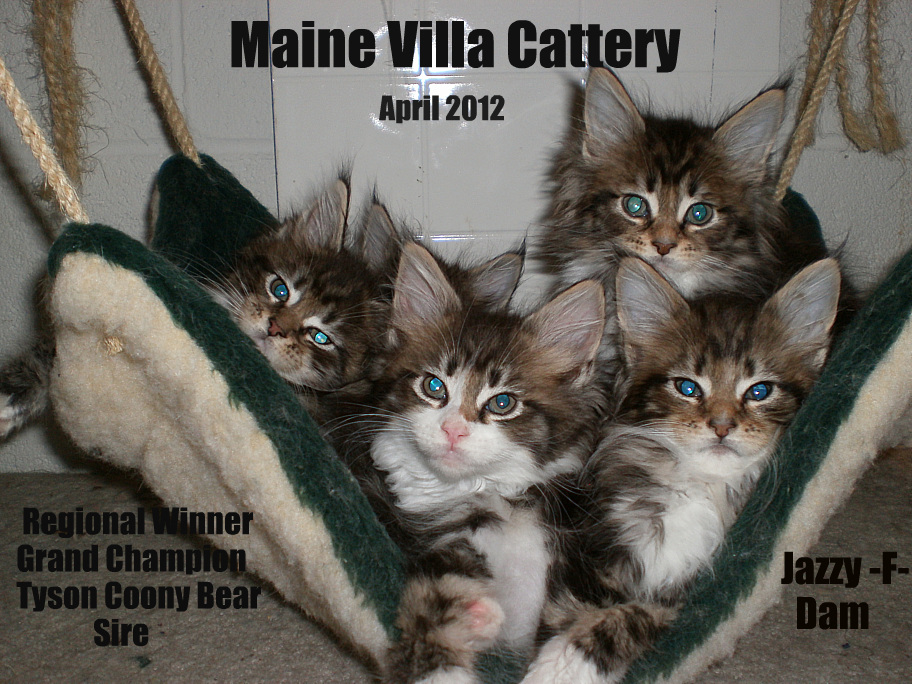 Pictured Above - example of a Regional Winning Tyson Coony Bear and Jazzy Litter
---
Grand Premier Maine Villa's Apollo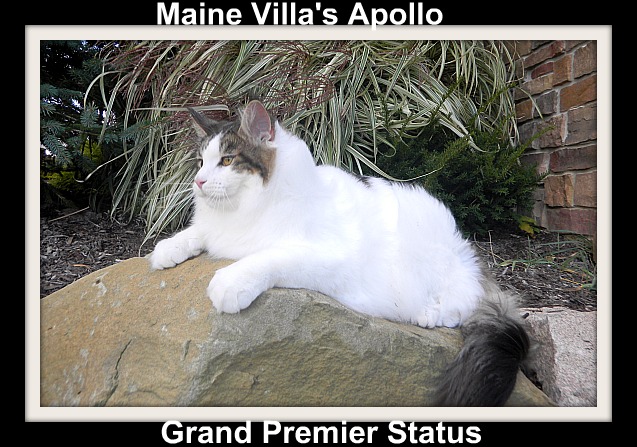 Click on Above Picture of Maine Villa's Apollo to see him at a Cat Show becoming a Grand Premier


( please note: pictures that are taken outside are for natural lighting purposes. My cats/kittens do not go outside)
---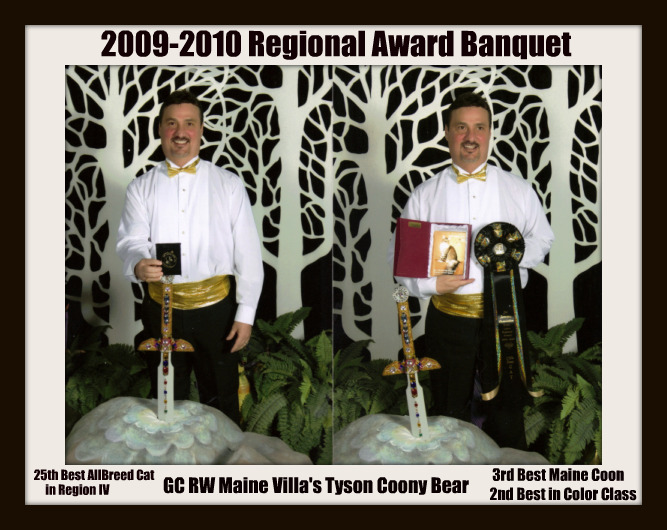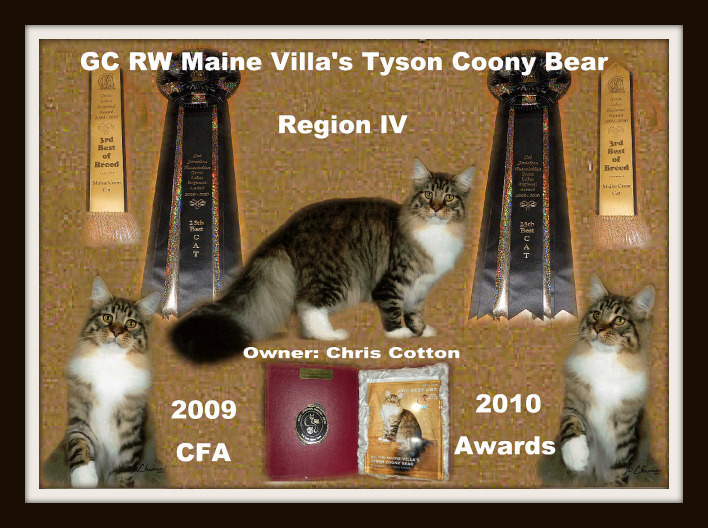 "Grand Champion Regional Winner Maine Villa's Tyson Coony Bear"
---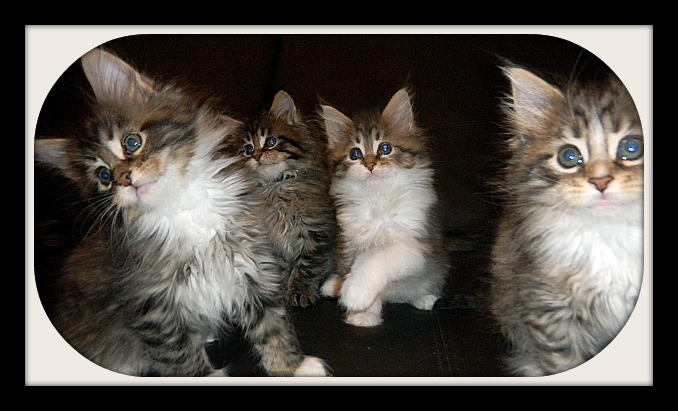 ---
A Breed apart from others....